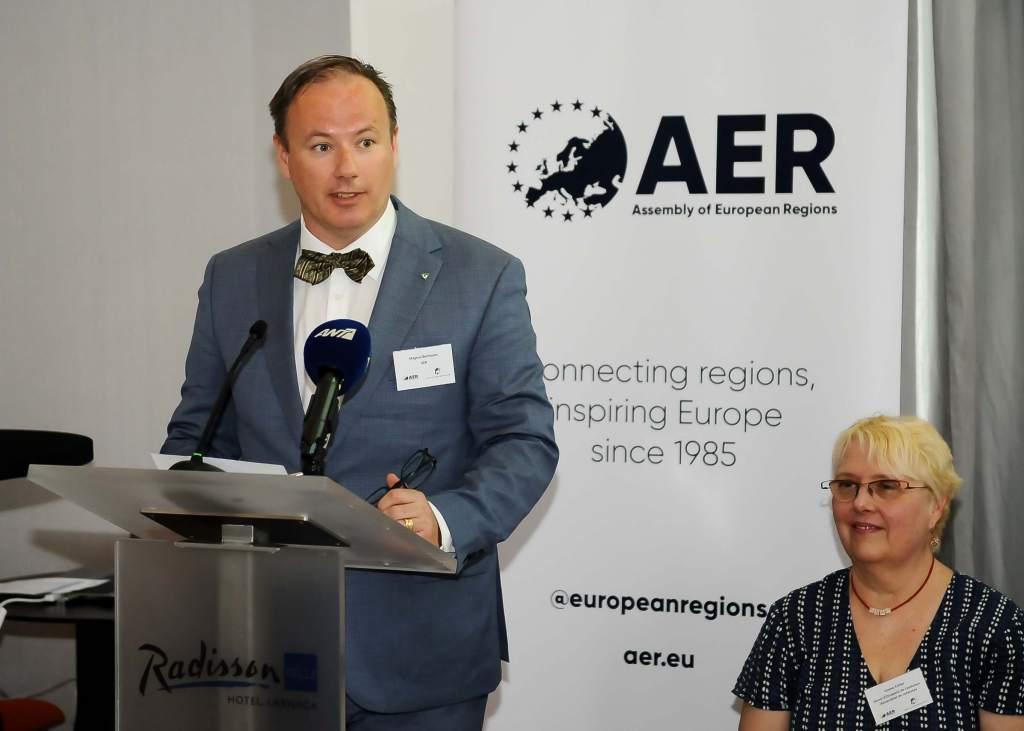 Share this!
At the AER General Assembly on 5 June 2019, elections were held in accordance with the AER statutes.
The following appointments were made by public ballot:
AER President
Magnus Berntsson (Västra Götaland, SE)
Magnus Berntsson was elected unanimously by the members of the AER General Assembly to serve a second term as AER President.
AER Treasurer
Christian Debève (Grand Est, FR)

AER Vice Presidents:
Nina Björby (Västerbotten, SE)
Lukas Mandl (LowerAustria, AT)
Albert Castellanos Maduell (Catalonia, ES)
Andrew Gibson (Hampshire, GB)
Damir Zobenica (Vojvodina, RS)
Jean-Luc Vanraes (Brussels Capital, BE)
Filomena Calenda (Molise, IT)
Alessandra Zedda (Sardinia, IT)
AER Committees
AER Committee 1 for Economy and Regional Development
Committee 1 President: Kenneth Backgård (Norrbotten, SE)AER
AER Committee 2 for Social Policy and Public Health
Committee 2 President Mihai Ritivoiu (Timis, RO)

AER Committee 3 for Culture, Education and Youth Committee
Committee 3 President: Radimir Čačić, (Varazdin, HR)

Monitoring and Evaluation Group
Chair: Thomas Hartman (Västerbotten, SE)
Members: Ana Verushi (Korca, AL) & Andrew Joy (Hampshire, GB)
Election Committee
Chair: Monica Gundahl (Värmland, SE)
Members: Gloria Vitaly (Oppland, NO) & Natalija Martinčević (Varazdin, HR)
AER Statutes & Procedures
The amended AER Statutes & Procedures adopted at the General Assembly 2019 in Larnaca may be accessed here.
Follow AER!