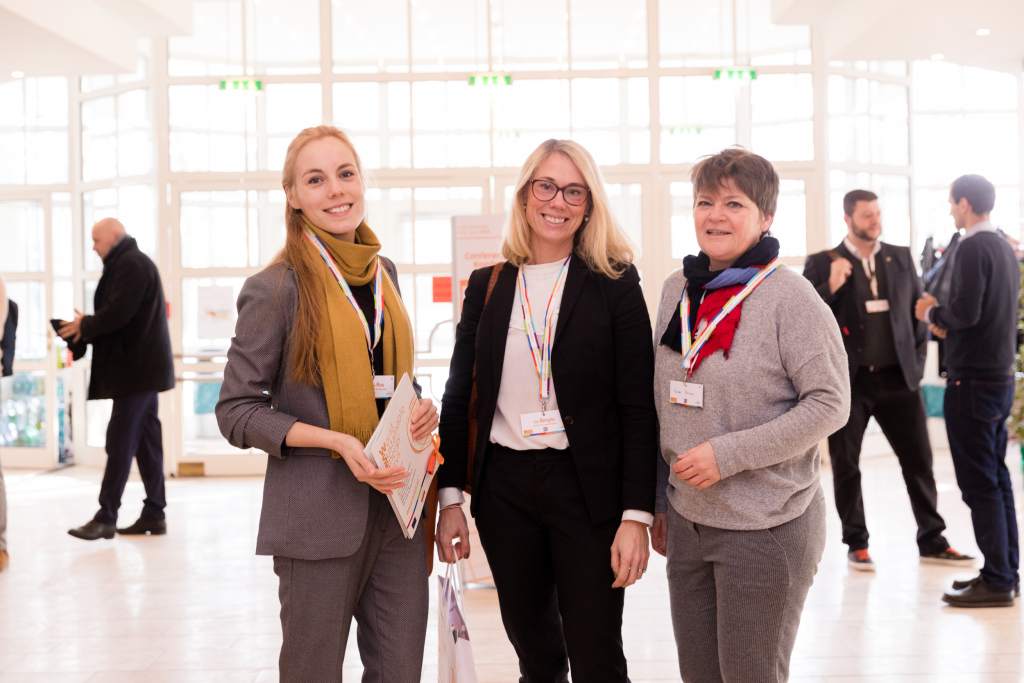 Share this!
AER was represented at the World Sustainable Energy Days 2018, by a delegation from Gelderland.
The World Sustainable Energy Days (WSED), one of Europe's largest annual events in this field, took place from 28 February – 2 March in Wels/Austria. The event was a great success – over 600 experts from 66 countries attended and took part in the specialised conferences, site visits poster presentation and tradeshow.
The WSED 2018 focussed on energy efficiency and renewable energy as key elements for boosting economic competitiveness and on the potential of using the clean energy transition to the benefit of all citizens.
The Energy Transition is also high up on the agenda for our member region Gelderland, so we had a fruitful discussion  with the host and AER member region Upper Austria during the event.
Fore more information on the upcoming WSED in 2019 event please read here.
Sustainable Energy and Climate Change are important for the AER member regions, and AER will be represented at the R20 Austrian World Summit which is an annual event organised by the R20 (Regions of Climate Action organisation). AER President Magnus Berntsson is also the President of the R20.
Follow AER!