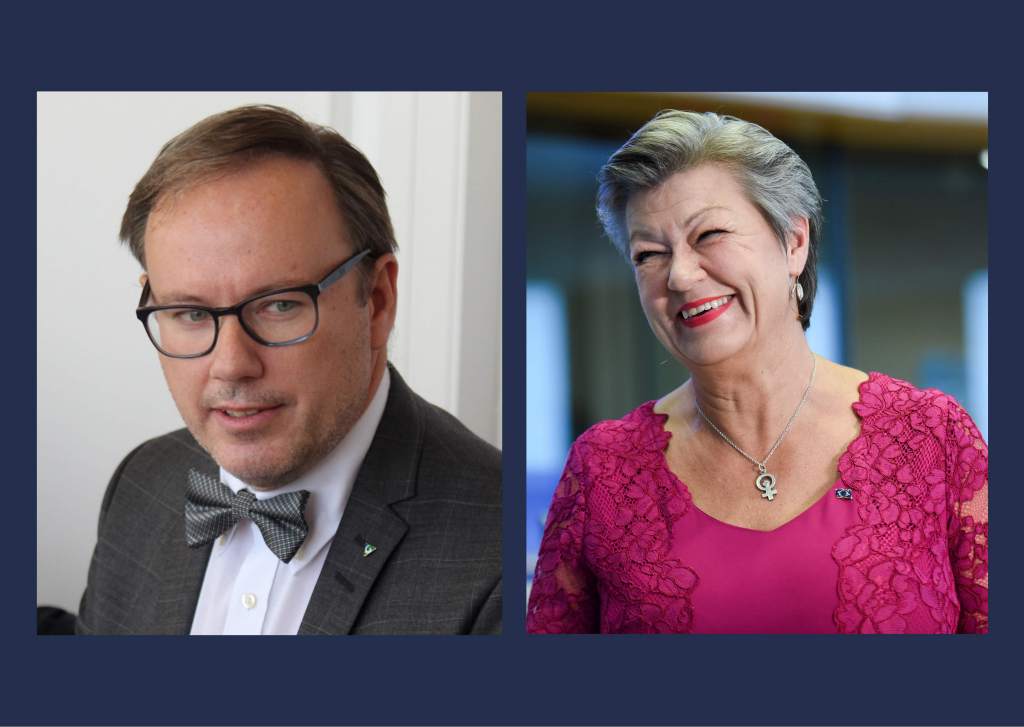 Share this!
On 10 July, the AER President, Magnus Berntsson, and the Chairs of the Intercultural Regions Network (IRN), Oriol Amorós, Secretary of Equity, Migrations and Citizenship of the Government of Catalonia, Conny Brännberg, Regional Minister of Culture of Region Västra Götaland, and Fereshteh Jalayer Hess, County Councillor from Region Värmland, joined by Irena Guidikova, Head of Division on Inclusion and Anti-Discrimination Programmes of the Council of Europe, met via video conference with European Commissioner for Home Affairs, Ylva Johansson.
The Chairs of IRN took the opportunity to present the Intercultural Regions Network and its support for regions to develop comprehensive intercultural strategies to manage diversity and migration based on the principles of equal opportunities, recognition of diversity and positive interaction between people from different origins.
The IRN Chairs and Commissioner Johansson also had a useful exchange on the future of EU migration and integration policies and the role of local and regional authorities in the New Action Plan on Integration and New Pact on Migration and Asylum.
Magnus Berntsson presented AER's work on promoting diversity and integration of migrants at a regional level. He highlighted the Include-EU Project, in which AER is partnering. Funded under the Asylum, Migration and Integration Fund (AMIF), and led by the International Organization for Migration, this project aims to enhance local and regional actors' knowledge to implement integration measures and promote the implementation of integration actions at territorial level.
The regional representatives and Commissioner Johansson agreed that an efficient and fair common European system on migration can only be established by including a strong commitment to integration and by fully engaging local and regional authorities.
Follow AER!