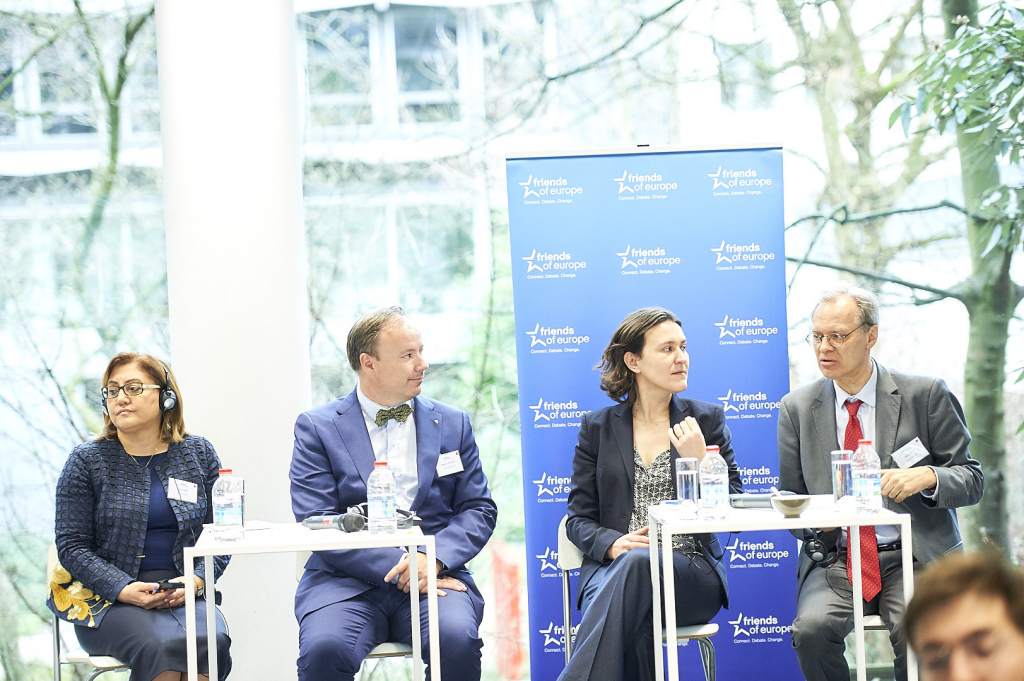 Share this!
Together with its honorary President Dr Hande Özsan Bozatli, AER has organised several activities dedicated to its Turkish members over the last months. We would like to inform you about them should you have missed them.
Please also see the following report summing up the outputs from the workshop that took place on the 25th of January in the AER office in Brussels. 
VISIBILITY and ADVOCACY
In the end of January we received a delegation of politicians from Turkish municipalities. Among them was Fatma ŞAHIN, Mayor of Gaziantep; Halil AVSAR, deputy Secretary General from Adana Municipality and Hayrettin GÜNGÖR, Secretary General of the Union of Turkish Municipalities. Thanks to the work of AER in coordination with the European Parliament Turkey Forum, Ms. Şahin was invited by the European Parliament to deliver a speech at the opening session of the Interparliamentary Committee Meeting on the European Agenda of Migration held on 24 January. There, she offered Gaziantep's perspectives on the opportunities and challenges of refugee integration in Turkey, and in the rest of Europe.
MUTUAL LEARNING
On the 25th of January, AER hosted a workshop co-organised with the European Parliament Turkey Forum which allowed a selected group of regions from all over Europe to exchange on how they can help each others, this was followed by a public lunch debate, co-organised with Friends of Europe, on 'Urban responses to refugees'.
Mayor of Gaziantep, Turkey in Brussels to discuss role of cities and regions in welcoming refugees
AER members share knowledge to improve situation for refugees in their regions
AER co-organises events on Syrian Refugee Crisis: Policy Insights and Recommendations
TOWN TWINNING
AER is also glad to announce the launch of the Town Twinning Action Between Turkey and the EU Grant Scheme (TTGS). The aim of the programme is to create sustainable structures for exchange between local administrations in Turkey and local authorities in EU Member states to assist in the EU accession process.
NEXT EVENT – MARCH 2018
We would also like to take this opportunity to invite you to our Spring Committees Plenaries that will be held in Arad, Romania, between 20-22 March. The Committees Plenaries is a great occasion to meet with other member regions in order to discuss cooperation ideas in regards to best practise sharing, advocacy and European projects.
LOOKING BACK IN 2017 : EU FUNDING FOR TURKEY
In 2017, together with Ankara metropolitan municipality and the European Commission, AER organized an event in Ankara which attracted more than 100 participants from all across Turkish cities and regions. The aim was to share with Turkish regions the EU financing programmes open to Turkish cities and regions.
As you can see, AER helps its members in various ways. If you're interested in hearing more about these opportunities, please do not hesitate to contact us.
Member Relations
Tina Wu
Tel: +32 2 400 10 22
E-mail: t.wu(at)aer.eu
Languages: en, fr, nl
Single point of contact for regions
Induction for new members
Members' happiness

Follow AER!