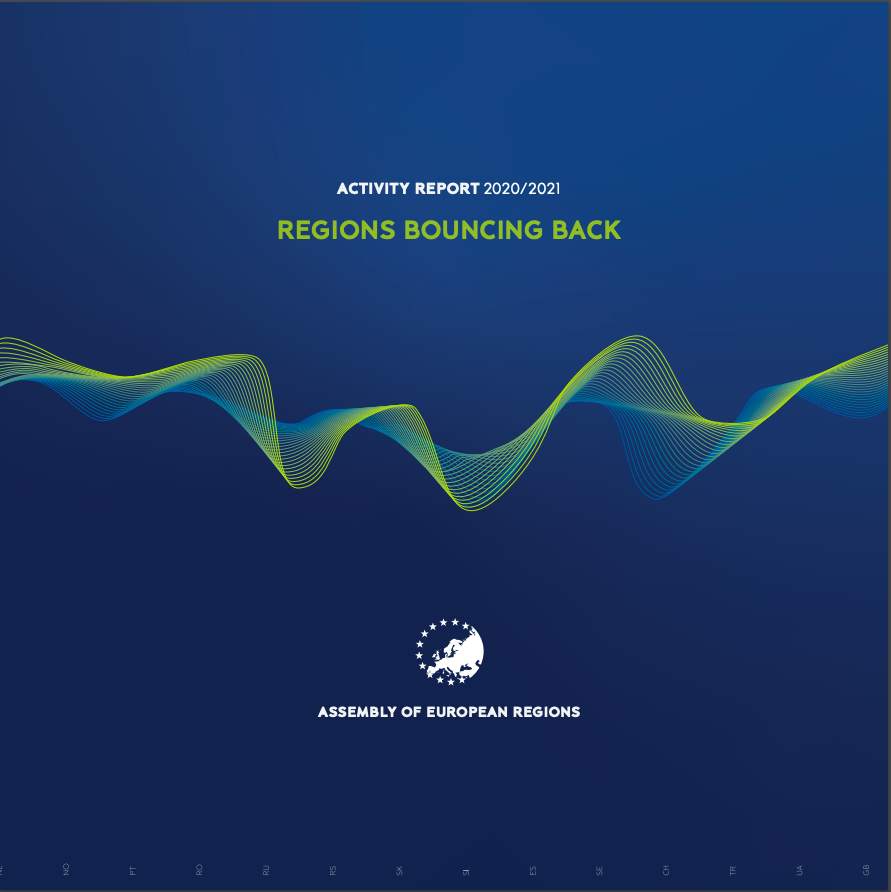 Share this!
The Assembly of European Regions is proud to present its annual Activity Report for 2020 – 2021.
As Europe looks beyond the Covid-19 pandemic and towards recovery, the theme of this year's report is 'Regions Bouncing Back'. With a fresh new look courtesy of graphic designers, Habile Studio, this year's cover visual shows the evolution of employment figures in Europe over the course of the pandemic. Hard copies are available upon request by contacting AER Communications & Events Manager, Justin Sammon. An online pdf copy is available for download HERE.
Welcoming the publication of 'Regions Bouncing Back', AER President Magnus Berntsson pointed to the many successes of the AER network since June last year, despite the pandemic, "It has been a challenging year for all our members, but looking through the impressive body of work in this year's Activity Report shows how resilient, creative and adaptable our regions are. There is plenty here to inspire us in 2022 and beyond."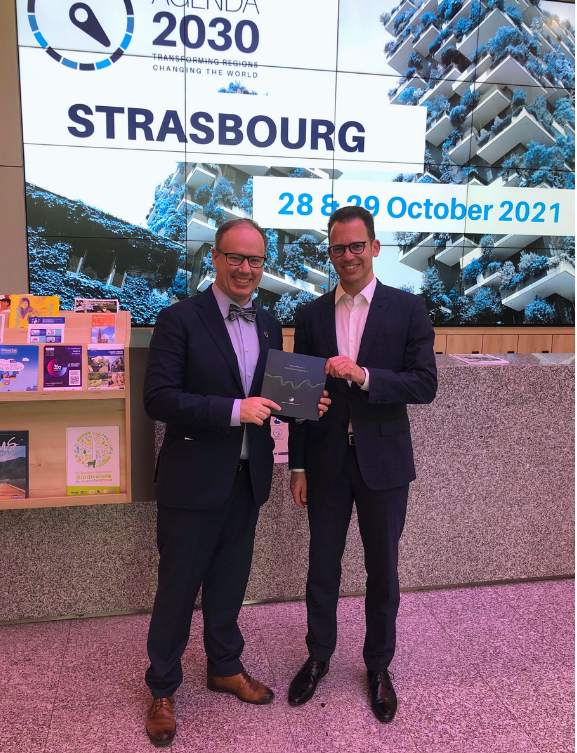 So what's inside this year's Activity Report?
Despite the pandemic, the twelve months since the last Activity Report were action packed. From welcoming Christian Spahr as our new Secretary General, to hosting our long-awaited Agenda 2030 Conference in Grand Est (FR) this October, the AER has worked hard to continue to bring value to our members and raise their voice at European and international level.
In this year's edition, you can learn about our advocacy work with member regions on the sustainability agenda, the Conference on the Future of Europe, with our Cohesion Alliance partners and more. There is inside look at our new Working Groups, where we have created new spaces for policy learning on topics as diverse as skills development, healthcare and the integration of migrants. If your region has knowledge to share or showcase that can help our members, please let us know if you are interested in leading or setting up a new Working Group!


As ever, European Projects were a core part of our ongoing work this year. You can read more about our projects, and how we can help your region find partners and implement EU-funded projects in our chapter on Projects & Funding.
2021 was a challenging year for youth mobility, nevertheless, our Eurodyssey traineeship programme has already started to bounce back from the pandemic, thanks to the commitment and creativity of its member regions. Sticking with the topic of youth, the Activity Report also includes a sneak preview of what's in store for our first post-pandemic AER Summer Academy in 2022.
You'll also find an overview of the 35 events that AER organised between June 2020 and June 2021. Making the best of technology, this was a year where the AER embraced fresh, innovative formats to bring members 'together apart', and continue connecting our more than 130 regions across Europe.
Flip through a digital copy of 'Regions Bouncing Back' below!
Follow AER!