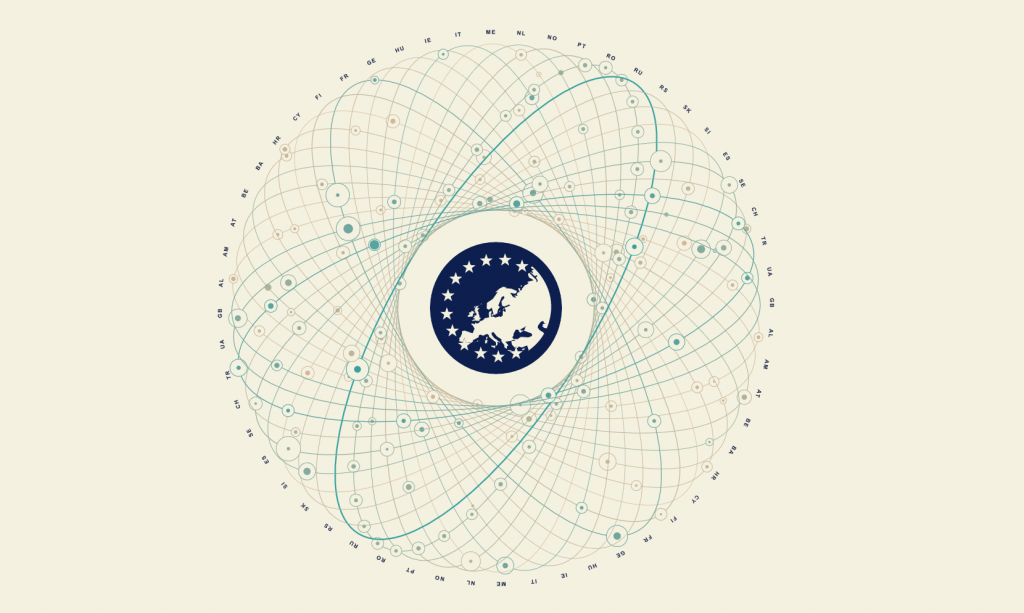 Share this!
2018-19 was a year of sustainability in more ways than one. The latest AER Activity Report, which was launched at the AER General Assembly in Larnaca on 5 June 2019, illustrates this through the medium of design.
Towards A Sustainable Europe
The theme of the Activity Report is derived from the AER Political Priorities which focused on economic, social, democratic and environmental sustainability. The report was thus conceptualised using elements of circularity to represent the renewable and lasting nature of the idea: sustainability.
At this link you can explore the cover page of the Activity Report, where AER member regions are brought to life in an orbital, interactive graphic representation.
Sustainable Development of AER as an organisation
2018-2019 saw AER bring sustainability to life not only in its policy work but also in the story of our organisation.
A democratic, cooperative, inclusive and sustainable Europe of Regions needs a strong network for regions to interact with each other.
Interregional cooperation and best practice exchange are paramount if we are to strengthen a democratic Europe where citizens are meaningfully engaged in their common future.
As such, AER strives to bring its members closer to one another, hosting events across the regions of Europe, while also facilitating meetings of members in Strasbourg and Brussels with interlocutors from European and international institutions.
In its advocacy work, AER has held meetings with officials from the European Commission, European Committee of the Regions, Council of Europe Congress of Local and Regional Authorities to name but a few.
In the committees, the work of AER has spanned from the bioeconomy to blockchain, migration to education, SDGs and smart cities.
The project unit had a successful year in securing a number of new and exciting projects that will allow AER and its member regions to boost their work in areas including youth participation, communicating cohesion, and migration.
AER's flagship programmes, too, provided outlets for young professionals, politicians and activists to gain experience, exchange ideas and grow at the regional level.
The year 2018-2019 is testimony to the work put in by the member regions of the Assembly of European Regions. The collaboration between the AER Secretariat as a facilitator for the regions' initiatives and our dedicated members goes to show that there is undoubtedly strength, not only in numbers, but also in interregional cooperation and mutual learning.
Follow AER!