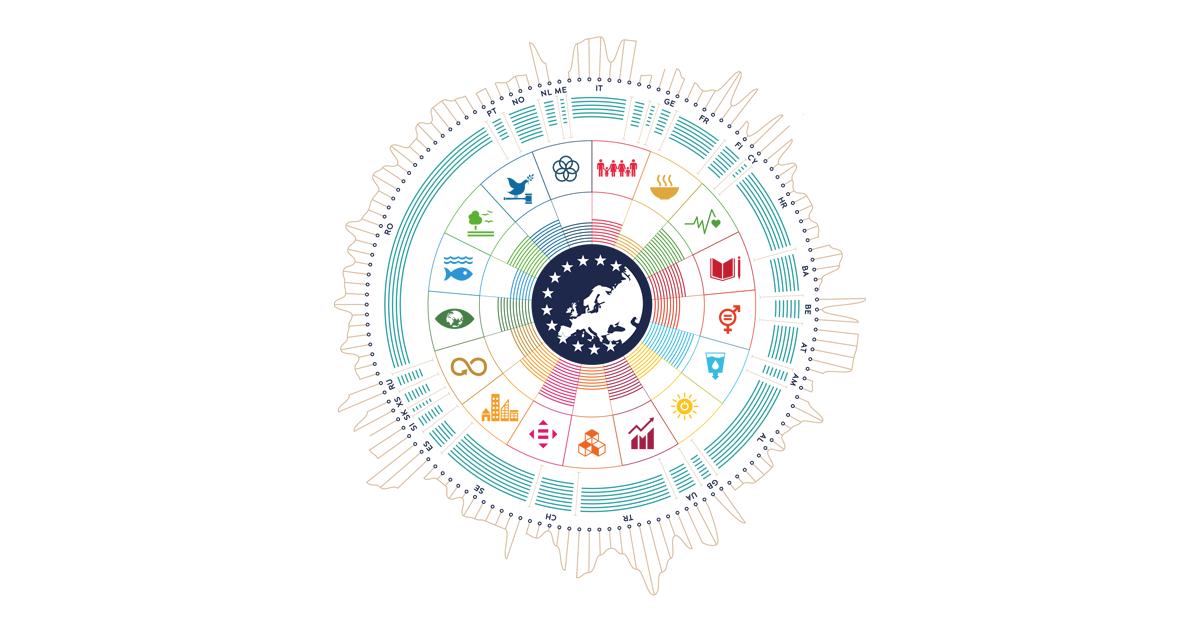 Share this!
The Assembly of European Regions is proud to present its annual Activity Report 2019 – 2020.
This theme of this year's report is "Achieving Agenda 2030", an expression of AER's commitment to supporting its member regions in localising and delivering upon the Sustainable Development Goals, adopted by the Member States of the United Nations by resolution A/RES/70/1 of the General Assembly of 25 September 2015.
The cover page of the report, designed by Habile Studio, incorporates indicators from the SDG Index Score from the EU Sustainable Development Report as well as statistics reflecting the regional populations of AER member regions.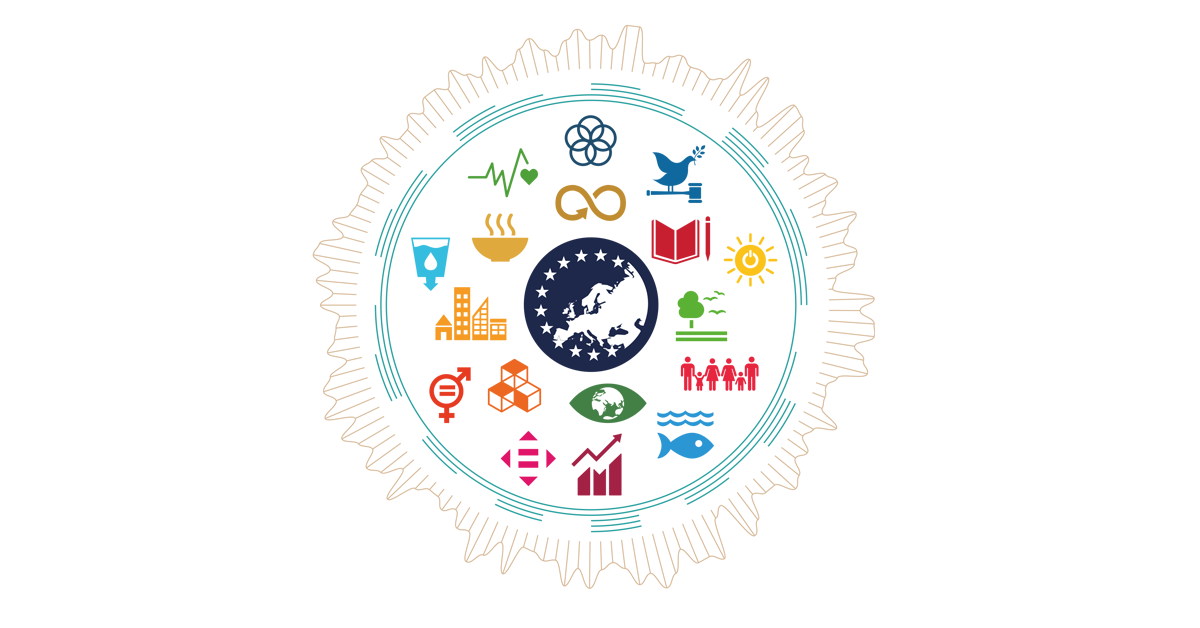 The 2020 Activity Report is unique in that it also presents AER's newly adopted long-term Political Priorities for the period 2020 – 2025.
The year 2020 also marks the 35th Anniversary of both the Assembly of European Regions and its regional youth mobility programme – Eurodyssey. Some members of the AER Executive Board even contributed to the report on this occasion to share their experiences of what they consider to be the added-value of belonging to an interregional network like AER.
The period June 2019 to June 2020 has been action-packed, in particular with the formation of a new European Parliament and College of Commissioners.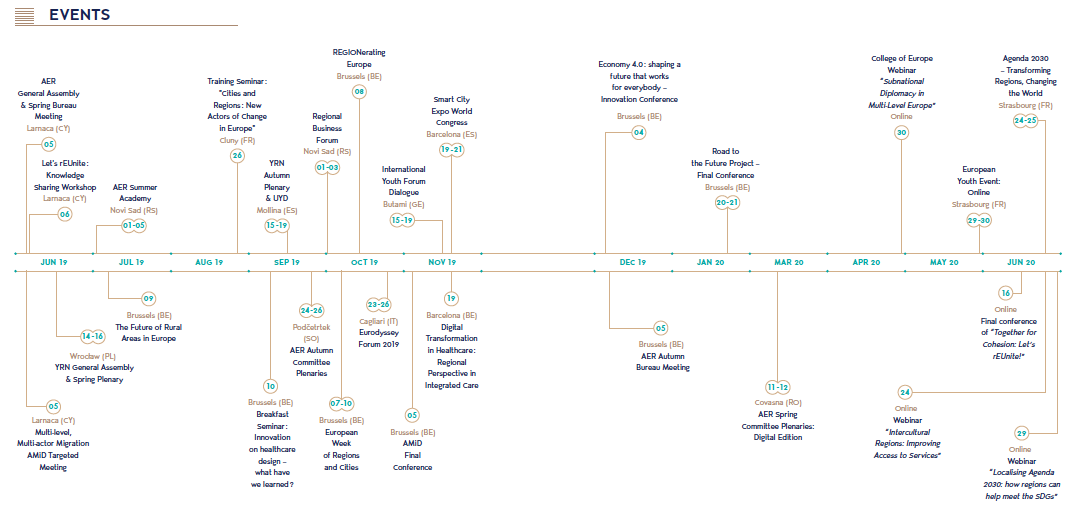 The last year has not been without its challenges – the COVID-19 pandemic caused the Assembly and its membership to temporarily rethink its operations and transition to online meetings and events. A COVID-19 Hub was also established to keep members up to date with the latest developments at EU level and to disseminate funding opportunities to aid regional recovery strategies.
The major international conference "Agenda 2030: Transforming Regions, Changing the World" also had to be postponed until 2021 but we look forward to continuing our work with the SDG Taskforce in the run to up next year's event.
You can read the Activity Report in full below:
Click here to download the Activity Report.
---
Follow AER!