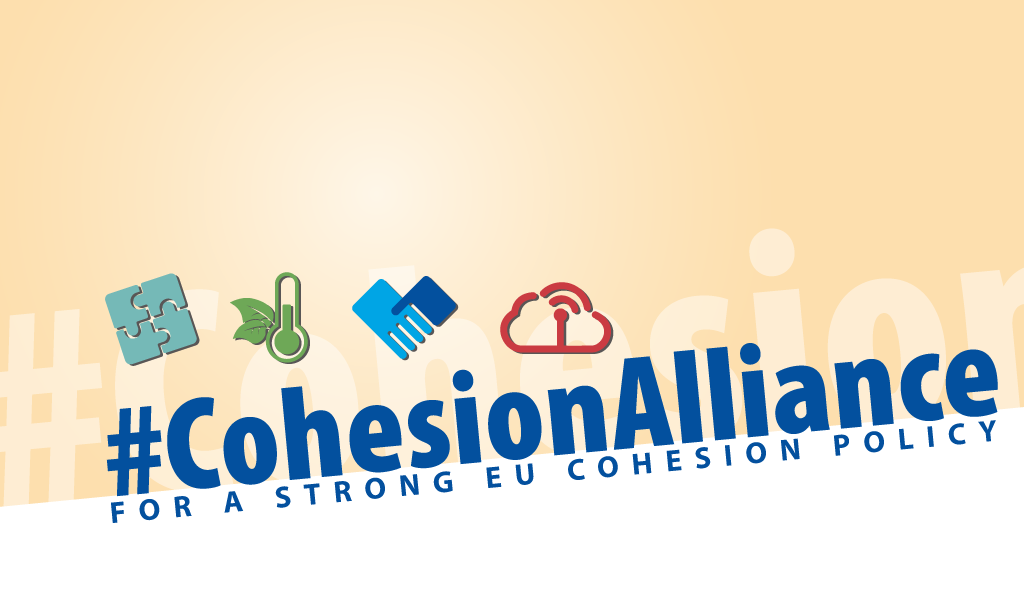 Share this!
Cohesion policy is the main European investment policy to reduce territorial disparities and deliver a fairer Europe.
It is important that an instrument such as this is appreciated and protected. It cannot be taken for granted.
Cohesion Policy is now at the risk of being significantly reduced from the next Multiannual Financial Framework that the EU is negotiating for the upcoming 7 years. Therefore, AER, in order to endeavour our priority towards achieving a strengthened Cohesion policy, has signed a letter, in which all the members from #CohesionAlliance express their concern to the President of the European Council, Mr Charles Michel, and the Heads of States and Governments from the EU Member States.
Following some worrying suggestions by the Finnish presidency of the Council to limit the overall range of the next Multiannual Financial Framework (MFF), AER undertook an advocacy mission to the European Parliament last October. We are now striving to express our concerns to national governments of the necessity of :
allocating enough funding for cohesion policy – at least one-third of the future EU budget
respecting the principles of partnership and multi-level governance
swiftly concluding the negotiations on the new MFF
The AER Taskforce on Cohesion Policy will meet relevant national stakeholders early in the new year to continue this work.
But we also need your help!
We urge our member regions to support us on this mission towards a strengthened Cohesion policy and forward this letter to your Head of State or Government and any other relevant Government Ministers.
The letter can be found HERE in various languages.
We are counting on all our members to stand up for this crucial policy in its hour of need.
Follow AER!