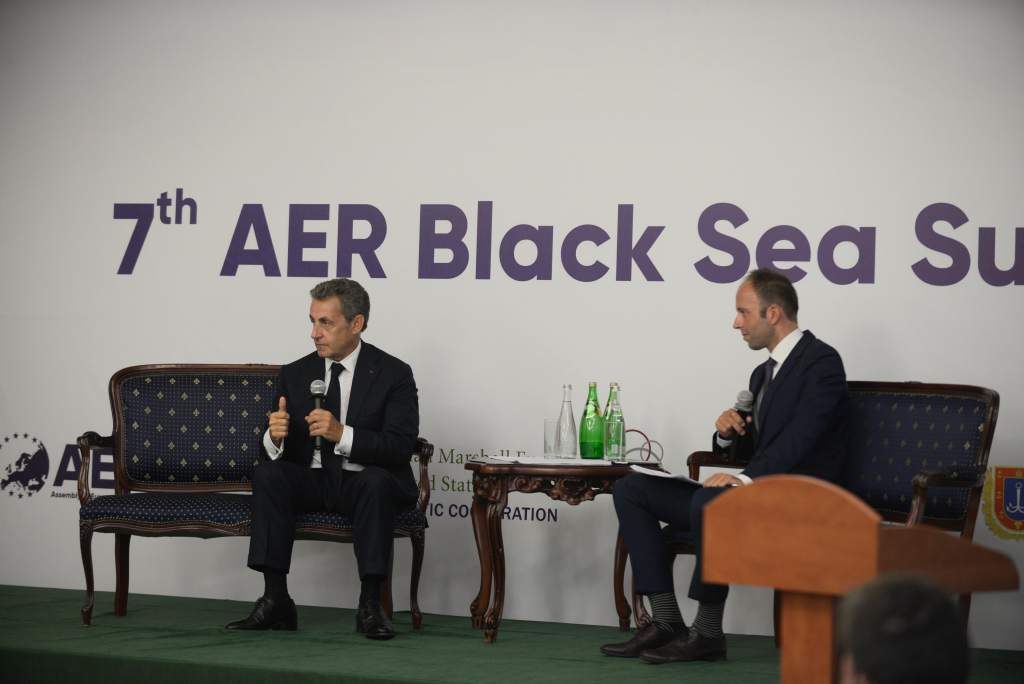 Share this!
AER, in partnership with the German Marshall Fund, organised on 5-6 of September the 7th edition of its AER Black Sea Summit, hosted by the region of Odessa (UA).
The focus this year was put on the link between the Danube and the Black Sea strategies. Following an opening address by President Nicolas Sarkozy, MEPs, European Commission officials, National and regional Parliamentarians from all across Europe and also business and civil society representatives gathered to discuss how the Danube and the Black Sea regions can contribute to establish prosperous and green foundations for a peaceful Europe. The detailed programme can be found HERE.
Many partners present in Odessa, stressed how useful they find the trusted space of dialogue that is the AER Black Sea Summit and how they have, throughout the years, found partners to work with on specific projects.
One of the key outcomes of the Summit is the announcement of the relaunch of the ARGE Donau Länder Working Community. This group gathering all the regions along the Danube will start working again on joint projects. This working community has long been a partner network of AER. Discussions are ongoing on how to further integrate the work of the two organisations. More to follow soon.
Follow AER!